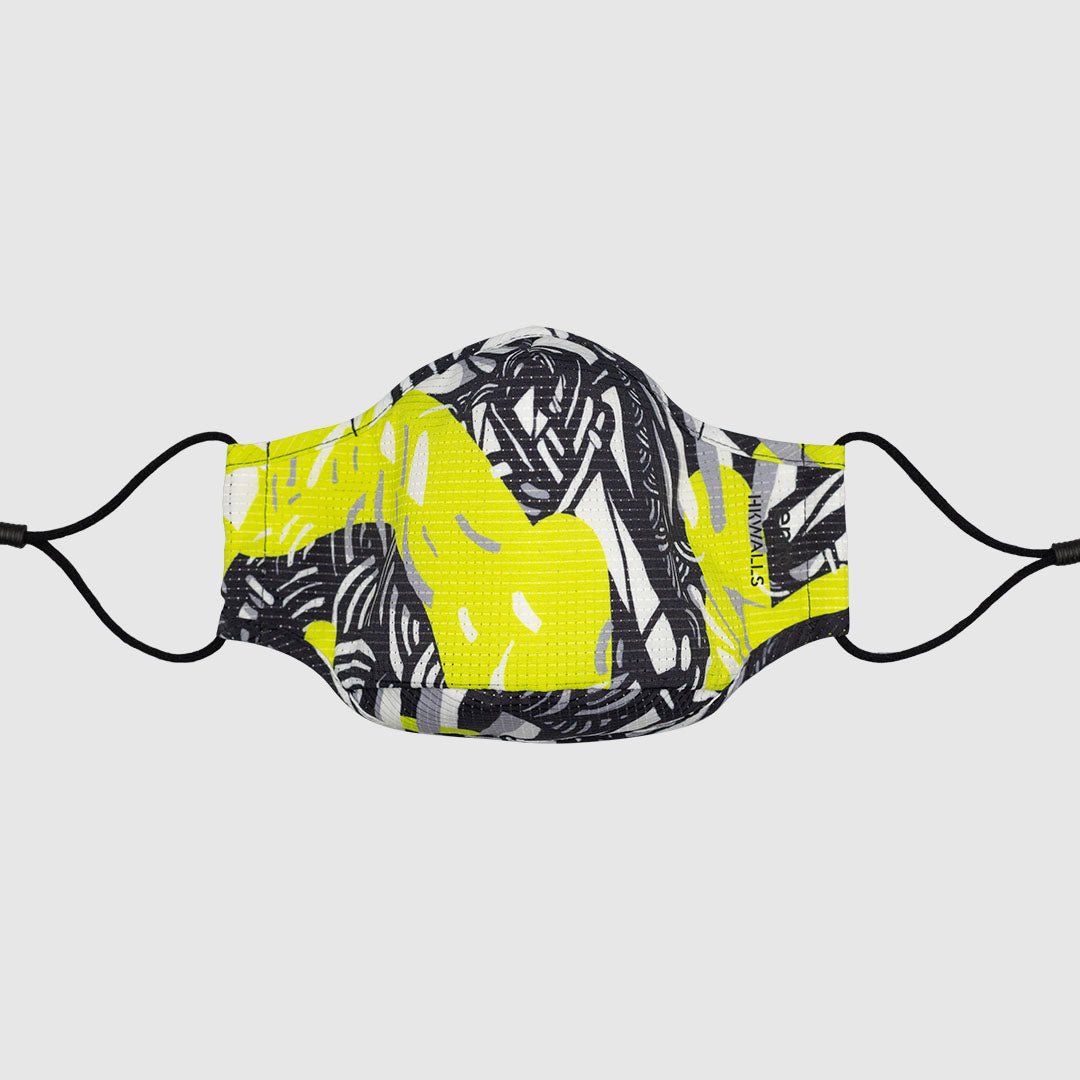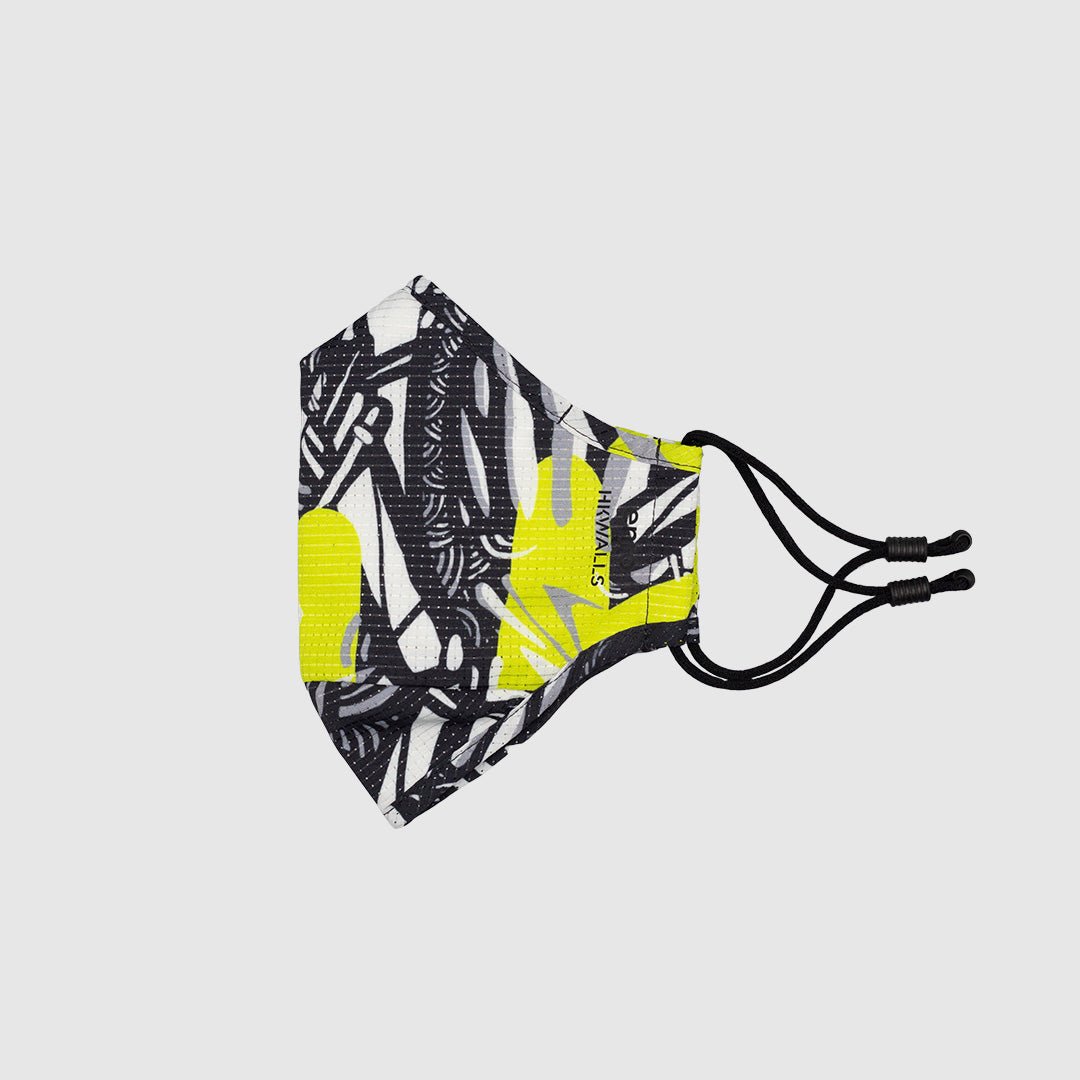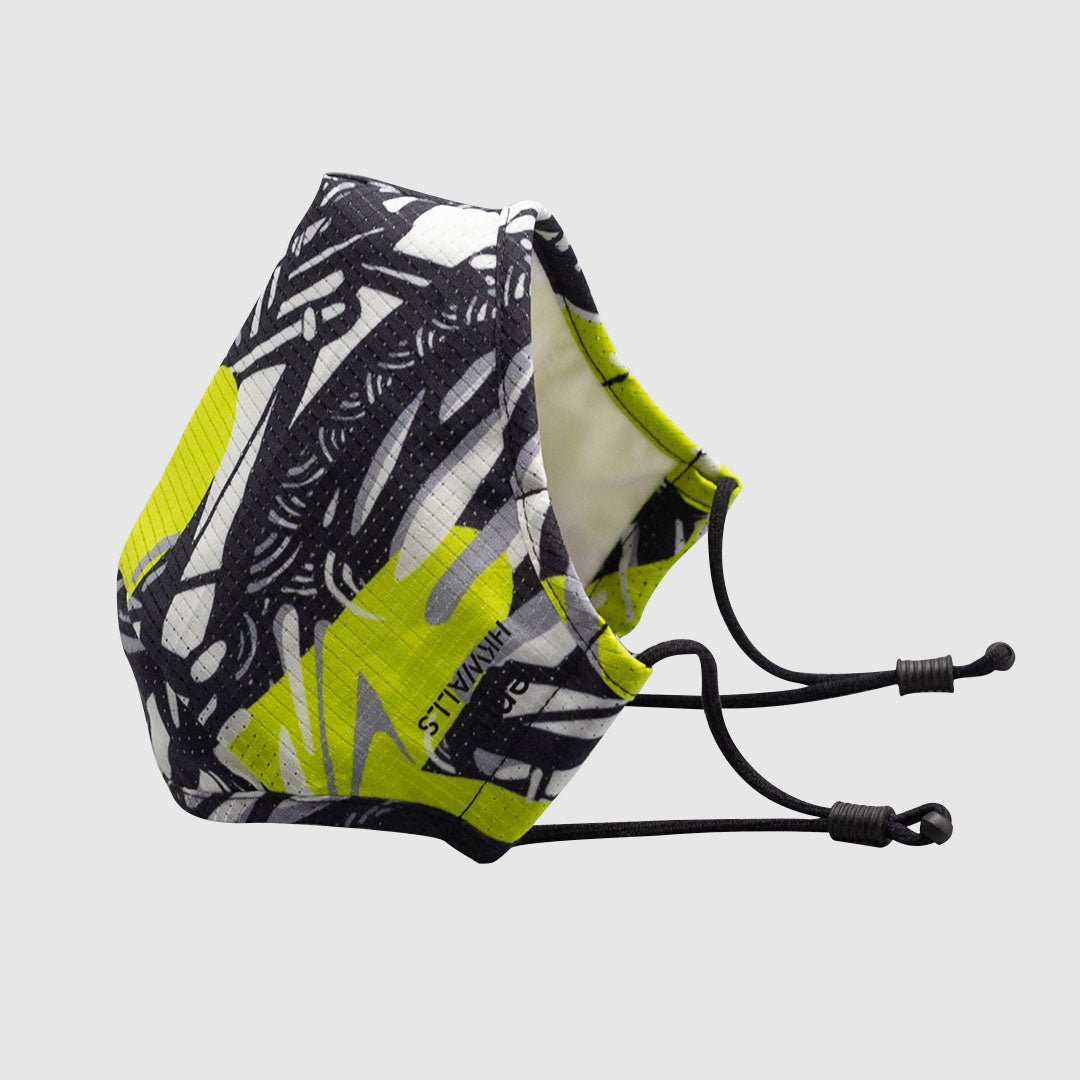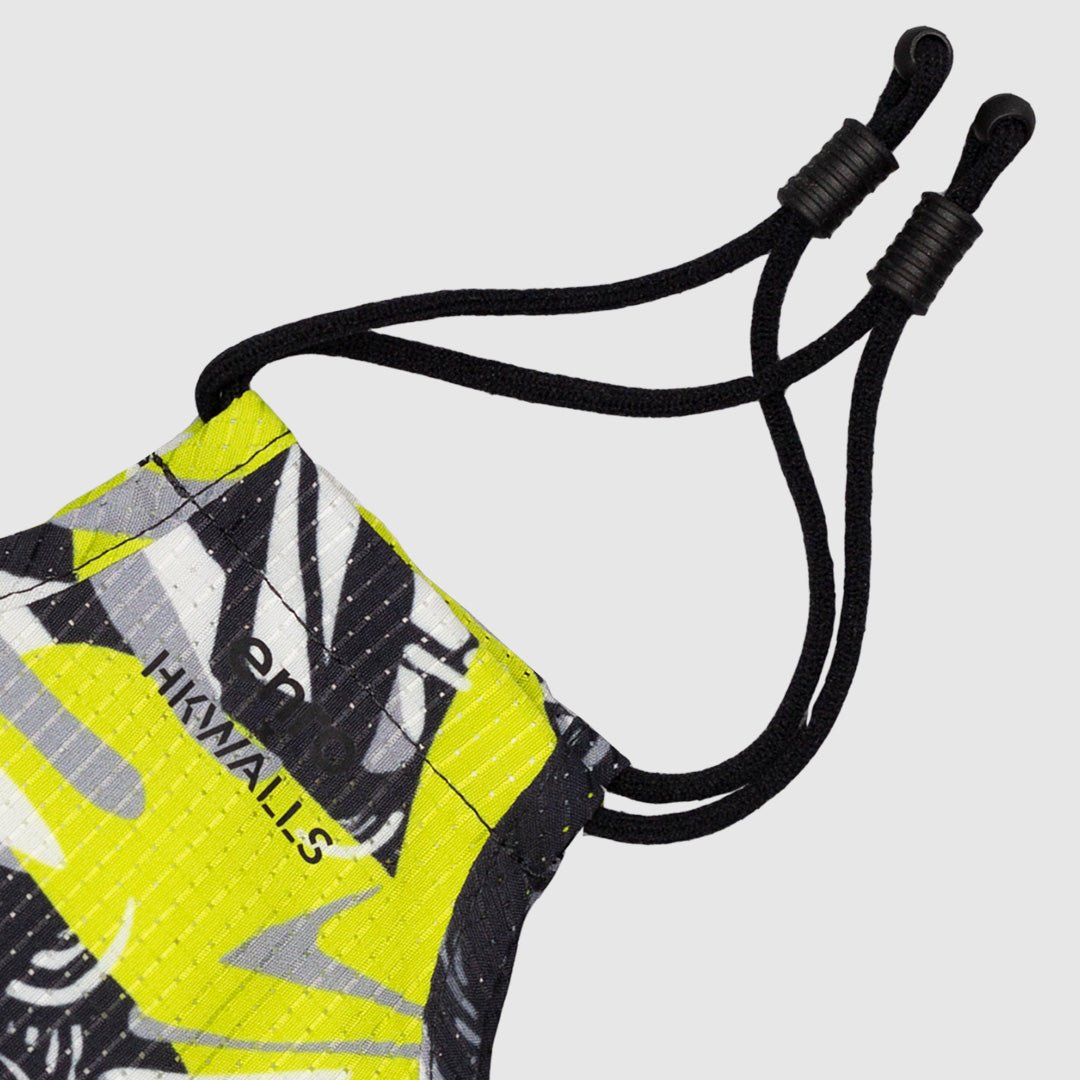 Darbotz x HKWALLS Face Mask - Tech
BUY 3-5 MASKS, SAVE 10% OR SAVE 15% WHEN YOU BUY 6+ MASKS
-
CURV
TECH

Key Feature:

Spacious 3D Structure

Key Feature:

Weightless Feel

Weight:

Light (~0.36 oz / 10.23 gm)

Weight:

Ultra-Light (-0.3 oz / 8.21 gm)

Layers:

3 + built-in featherlight frame

Layers:

3

Filter Technology:

PM0.1

Filter Technology:

PM0.1

Shape:

Round and structural
with extra space inside

Shape:

Pliant and countoured
to the shape of the face

Washability:

100 times

Washability:

100 times
In stock, ready to ship

Inventory on the way
Darbotz loves Jakarta very much. For him, the traffic jam, the chaos and the hecticness of Jakarta must be faced by him everyday. That which bring out his visual character of his work. The cumi (squid). A character describes his alter ego in facing the hard city.
Darbotz first signature on the street probably his school gang name back in 1997, from walls, buses, and including at the enemy schools area. After more comprehend visual principles during lectures in 2000-2004, darbotz develop in efforts to create visual characteristics as his own identity, which is shall be recognized without putting his name in the drawing. Unlike graffiti which showing your street name with typography, he explored how to make identity without using any typography. Influenced by hiphop culture with Wu Tang Clan, NWA, A Tribe Called Quest on his tapes he explored and actually able to reconcile himself with the situation of Jakarta urban society which represented by him. Darbotz find alter ego that also reflects the situation of the city that he faces everyday.
He began to make his character on the street in 2004, the character itself always evolve, its like the dynamic of urban society, always evolve. He also one of the founder of Tembokbomber.com, one of the biggest street art and graffiti community in Indonesia.
Lightweight + breathable fabric technology
SILVADUR™
Advanced PM0.1 filter*
Water-repellent outer fabric layer*
Adjustable nose bridge
Adjustable ear loops
Machine washable up to 100x
The last mask you'll ever buy. Enro masks are equipped advanced PM0.1 filters that help to prevent the spread of disease and illness, so you can live everyday, stress free. Breathable, lightweight fabric means a barely there wear you can count on.
Just like your socks or underwear, you should clean your mask after each day of use.
Just throw your Enro mask in with your regular wash, no special wash cycle required.
Your Enro mask is machine washable and dry-able up to 100x.
Wash at 100° F/ 40° C and tumble dry low
We do not recommend cleaning with alcohol spray because it will wear down the anti-microbial finish more quickly.
*This face mask is intended for source control to help prevent the spread of infection and illness. This face mask is not intended for respiratory protection and is not intended for antimicrobial, antiviral, or infection protection. Antimicrobial finish is applied to the fabric to inhibit the growth of bacteria within the fabric over time, and is not intended to provide any antimicrobial protection. Water repellant fabric is not a liquid barrier protection. This mask is not for use as a surgical mask. This product has not been FDA cleared or approved. This product is authorized only for the duration of the declaration that circumstances exist justifying the authorization of the emergency use of medical devices, including alternative products used as medical devices, during the COVID-19 outbreak, under section 564(b)(1) of the Act, 21 U.S.C. § 360bbb-3(b)(1) unless the authorization is terminated or revoked sooner.