FIND YOUR PERFECT FACE MASK FIT
At this point you're probably wondering which of our many mask sizes is right for you. To find your perfect mask fit, all you have to do is use a ruler to measure your face from the bridge of your nose to the tip of your chin. Here's how:
IN.
CM.
Size
Kids (XXS)
Youth (XS)
S
M
L
XL
FACE MASK SIZES FOR EVERY FACE
It turns out, just like our bodies, our faces are unique and one size doesn't always fit all. This is why we used cutting-edge 3D modeling technology to craftmask sizesin XX-Small, Extra Small, Small, Medium, Large, and Extra Large that comfortably fit the faces of 97% of adults and children over the age of 3. Yes, that means you too!
CUSTOMIZE YOUR MASK FIT
Like we said before, everyone's face is unique, meaning two size medium faces might not fit into a size medium mask in exactly the same way. This is where our adaptable features come in to help you learn how to fit a mask to your face. Our masks' adjustable straps can be modified to comfortably accommodate the width of your face, easing discomfort on the ears, while our flexible nose bridge creates a custom mold that helps to form a tighter seal. Easy, right?
We also offer a face mask bracket that allows your mask fit to be comfortable and fit even better. This mask frame sits between the cloth and your mouth to ensure the material does not stick to your face.
For more information, visit our FAQ, or shoot an email over to our customer service team. We're happy to help in any way we can!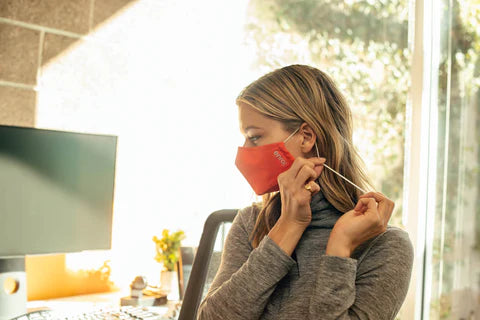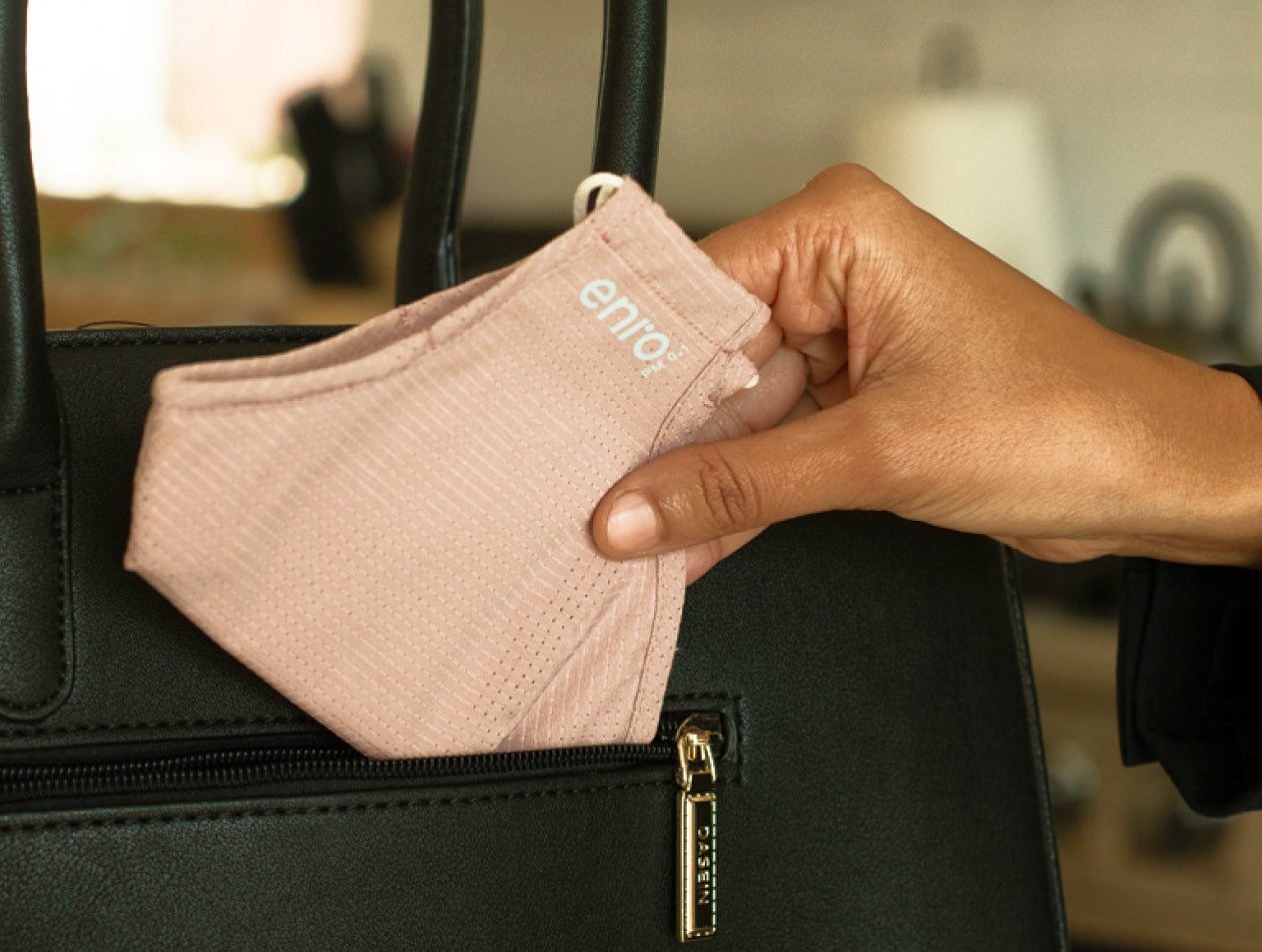 Caring for your mask
Just like your socks or underwear, you should clean your mask after each day of use. Just throw your Enro mask in with your regular wash, no special wash cycle required. Your Enro mask is machine washable and dry-able up to 100x. Wash at 100° F/ 40° C and tumble dry low We do not recommend cleaning with alcohol spray because it will wear down the anti-microbial finish more quickly.
If you're unsure about the sizes of your friends and family, you may want to consider purchasing a gift card instead.